Mossless
What started as a Flickr group (2008) morphed into a Tumblr blog interviewing a photographer every two days (2009-2012) and then evolved into an independent magazine and book publishing company (2011-2017), all spearheaded by Romke. The following are a few highlights from its projects.





Magazine
Issue One:
Alone Together
(2011)
The inaugural issue of Mossless was a box containing four books, two posters, an essay leaflet, as well as stickers and buttons (and for some, a t-shirt as well). The opening essay,
Alone Together
, was penned by curator
Susan Bright
. Each of the four books represented different young New York City-based photographers, Alana Celii, Bobby Doherty, Brea Souders and Sean Vegezzi. Issue One was created as an edition of 500 and was launched at Printed Matter. It was later exhibited at the Museum of Modern Art Library's
Millenium Magazines
exhibit.
Issue Two: Swimming in the Center of the Earth (2012)



This inkjet-printed edition of 100 book was released at the New York Art Book Fair. It was a delicate and small book that focused on the role of the internet in the conciousness of contemporary artmaking. It featured a smattering of artists (photographers as well as painters) in a variety of features, including a curatorial featurette by Winslow Laroche and a special final feature on David Brandon Geeting. An additional vellum trifold was produced for pre-orders.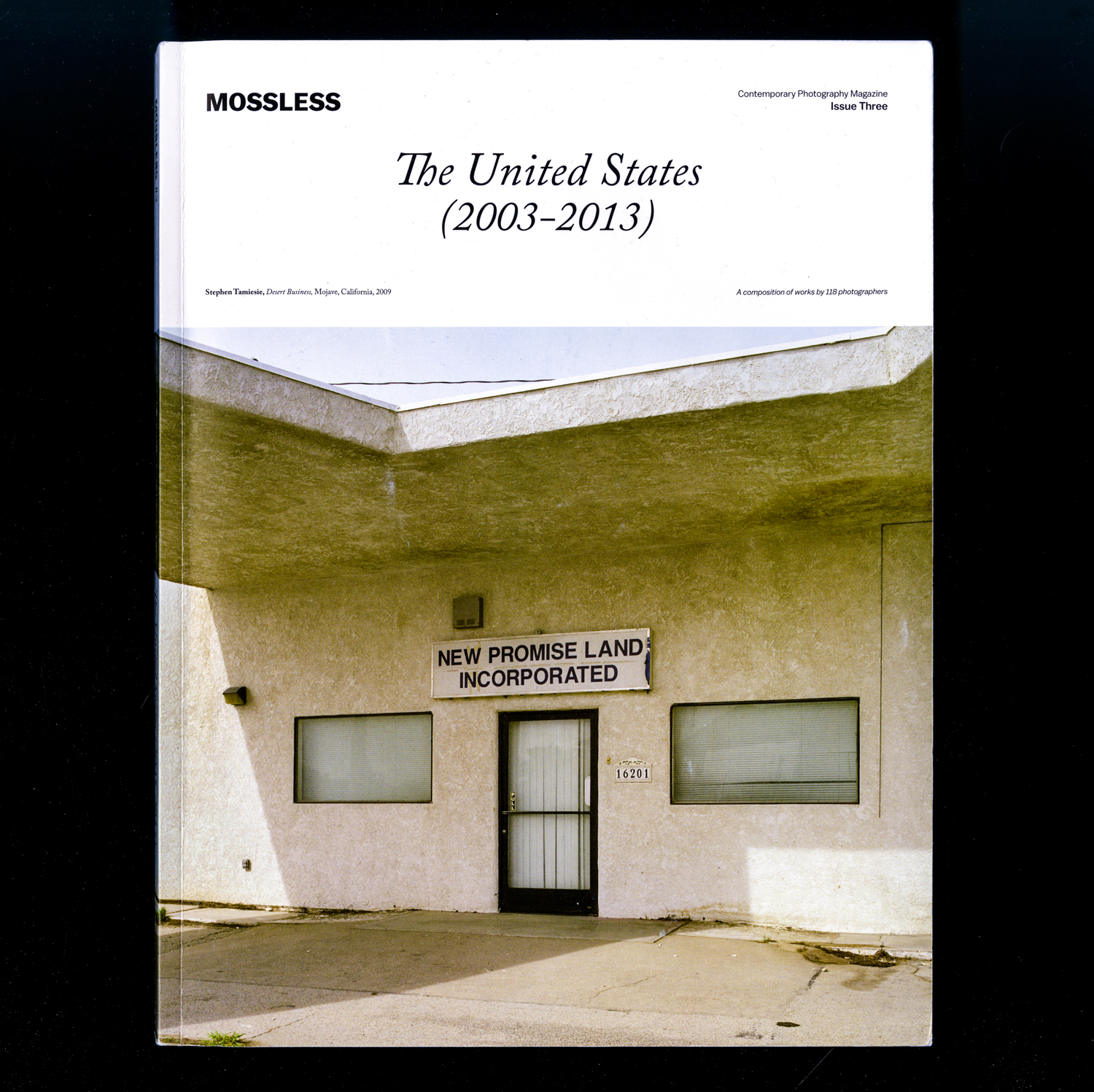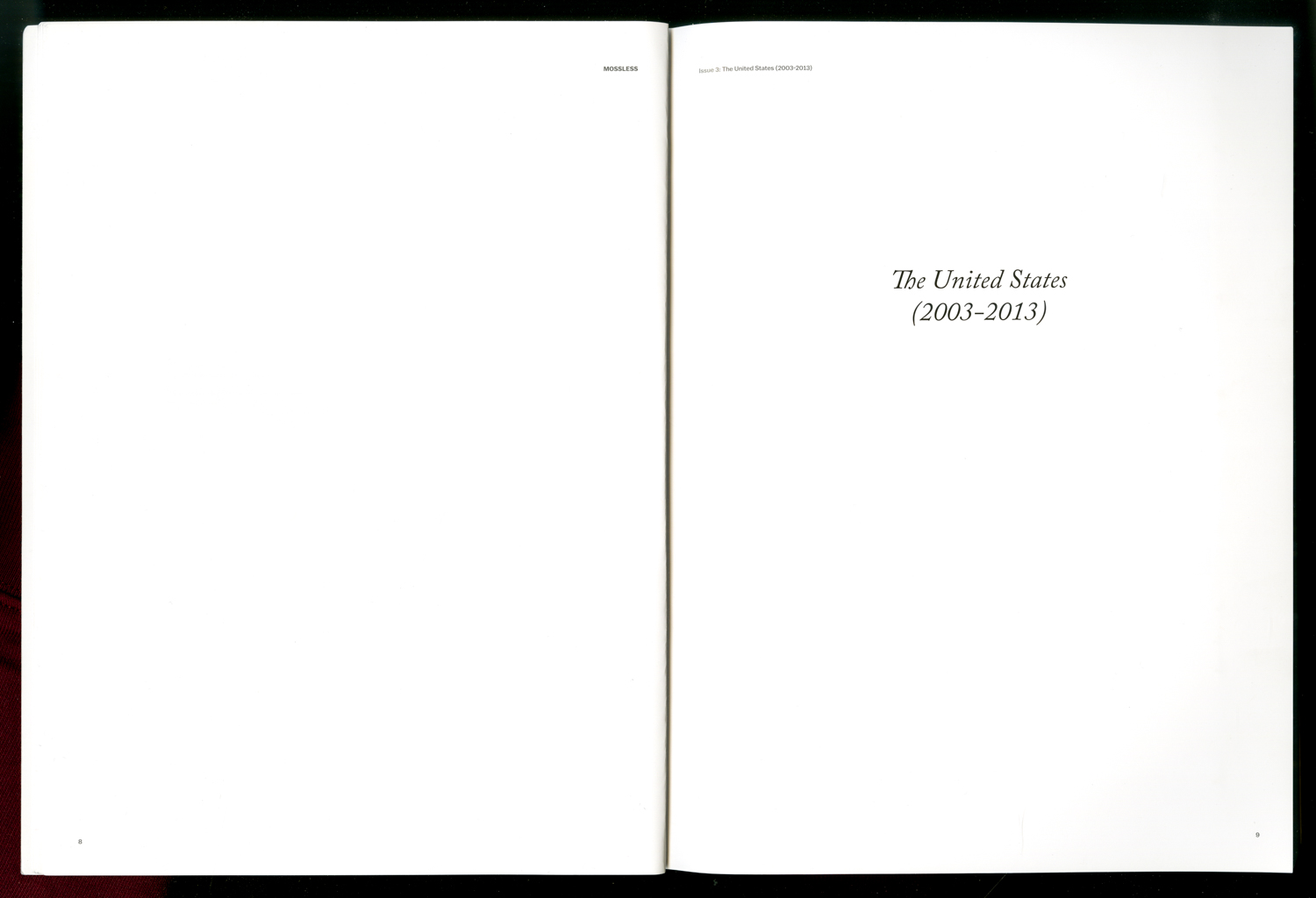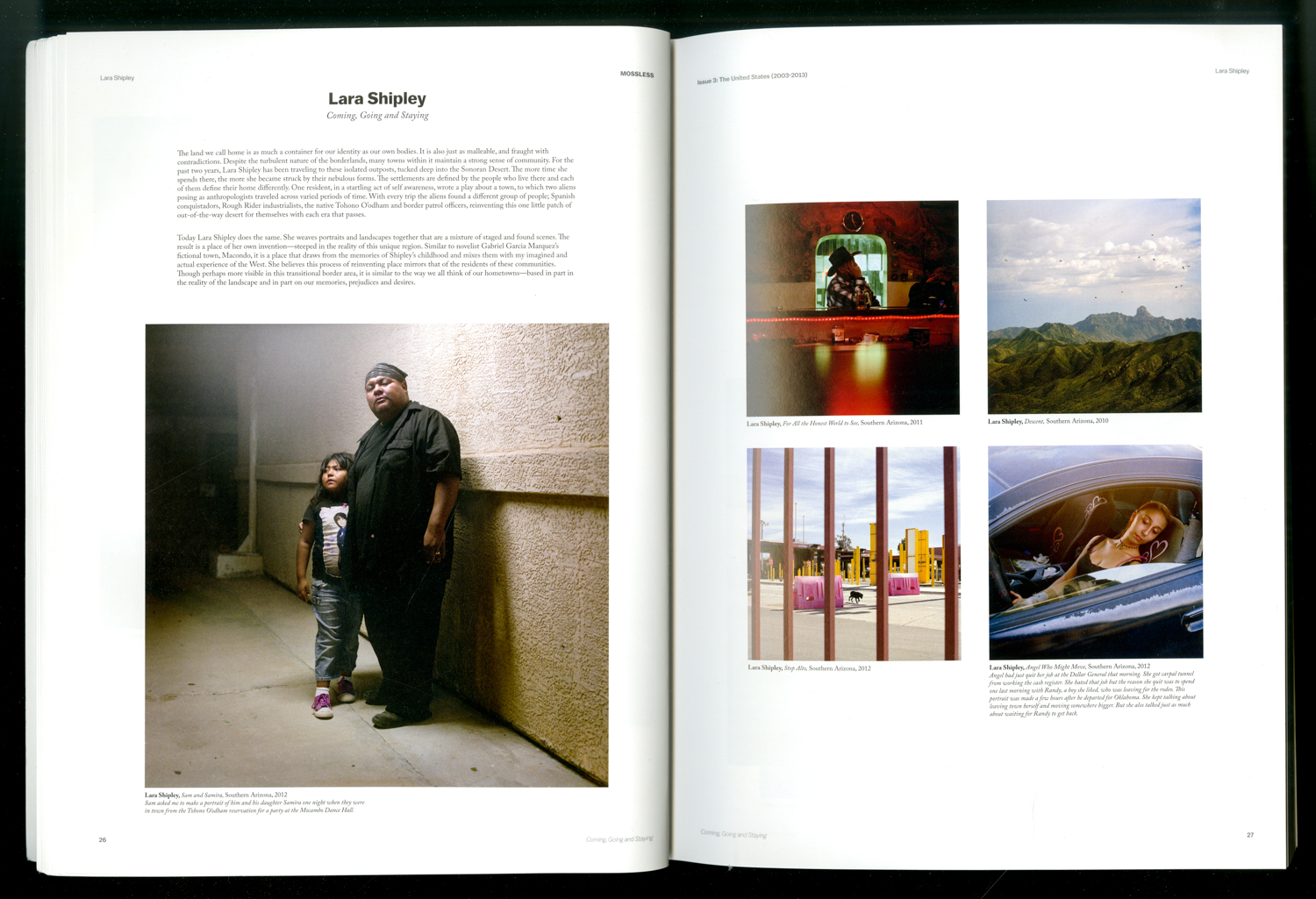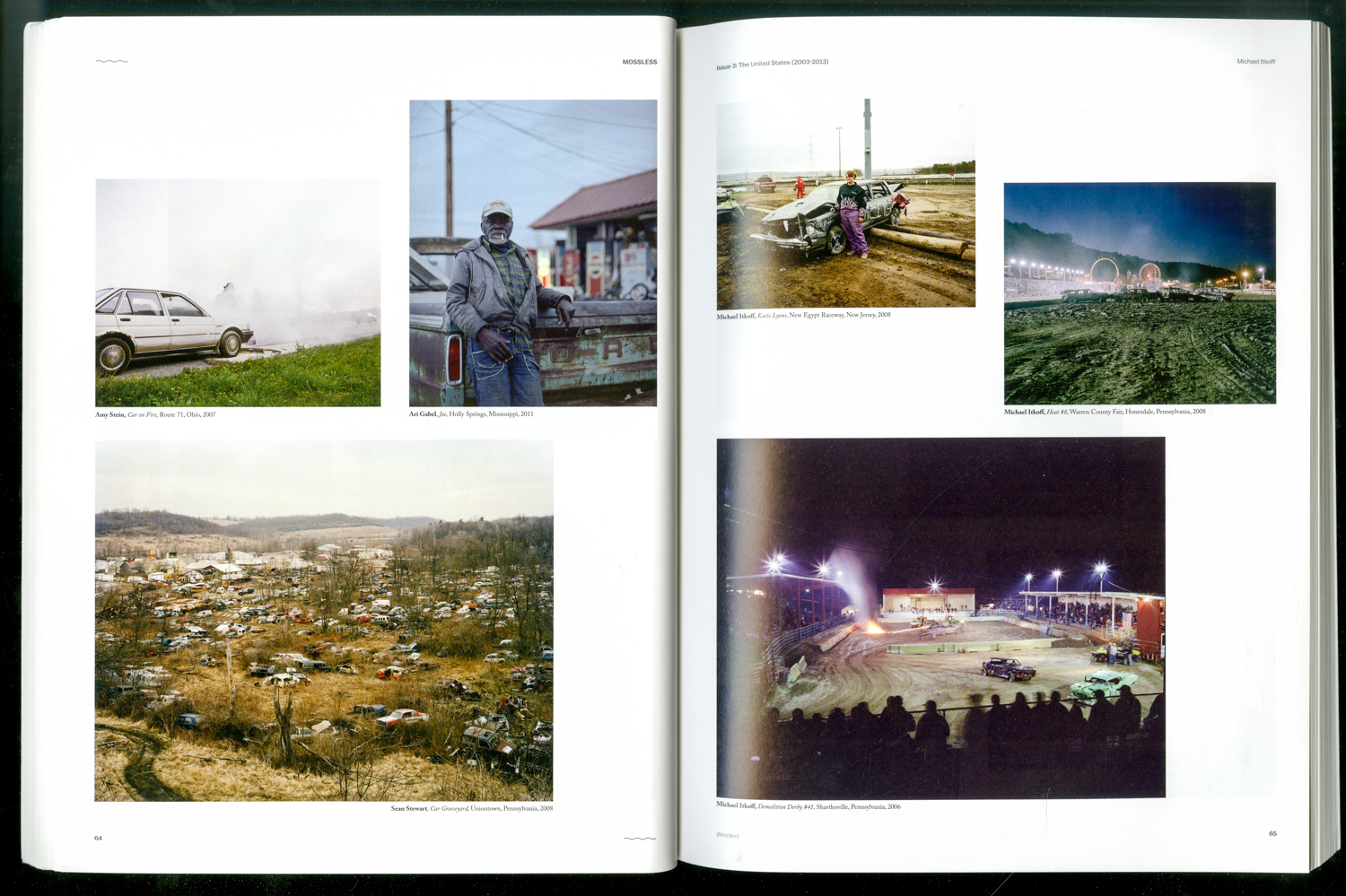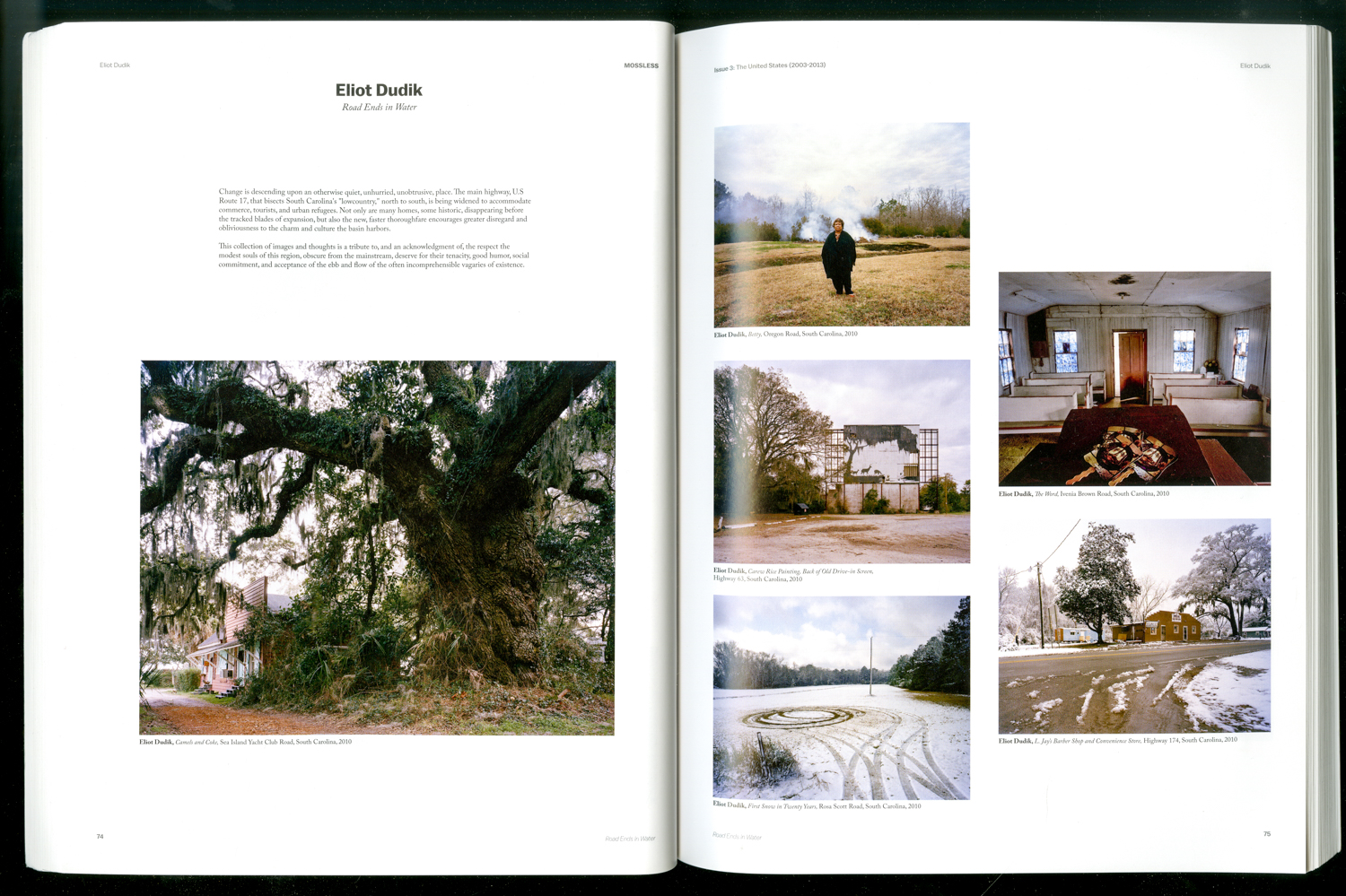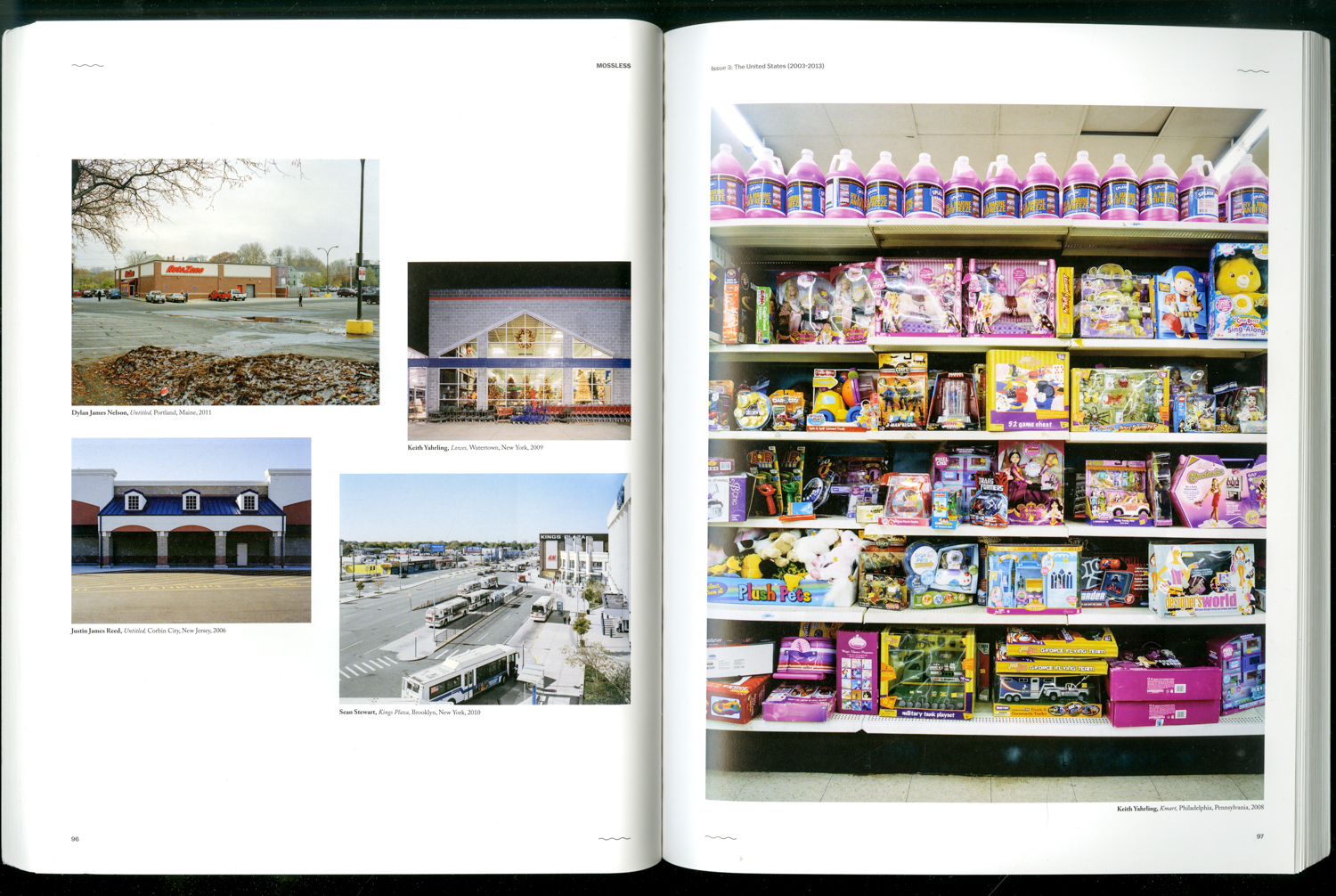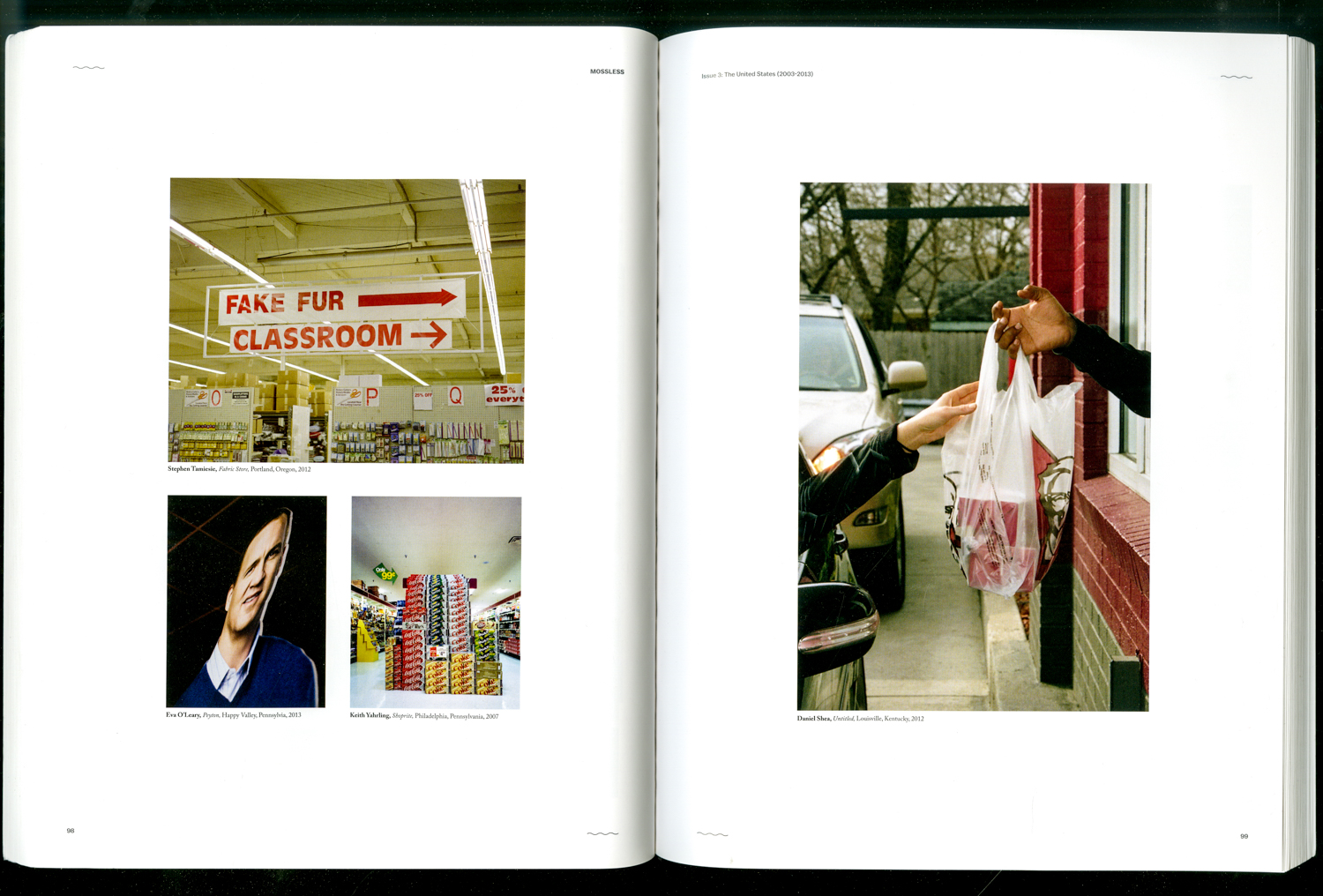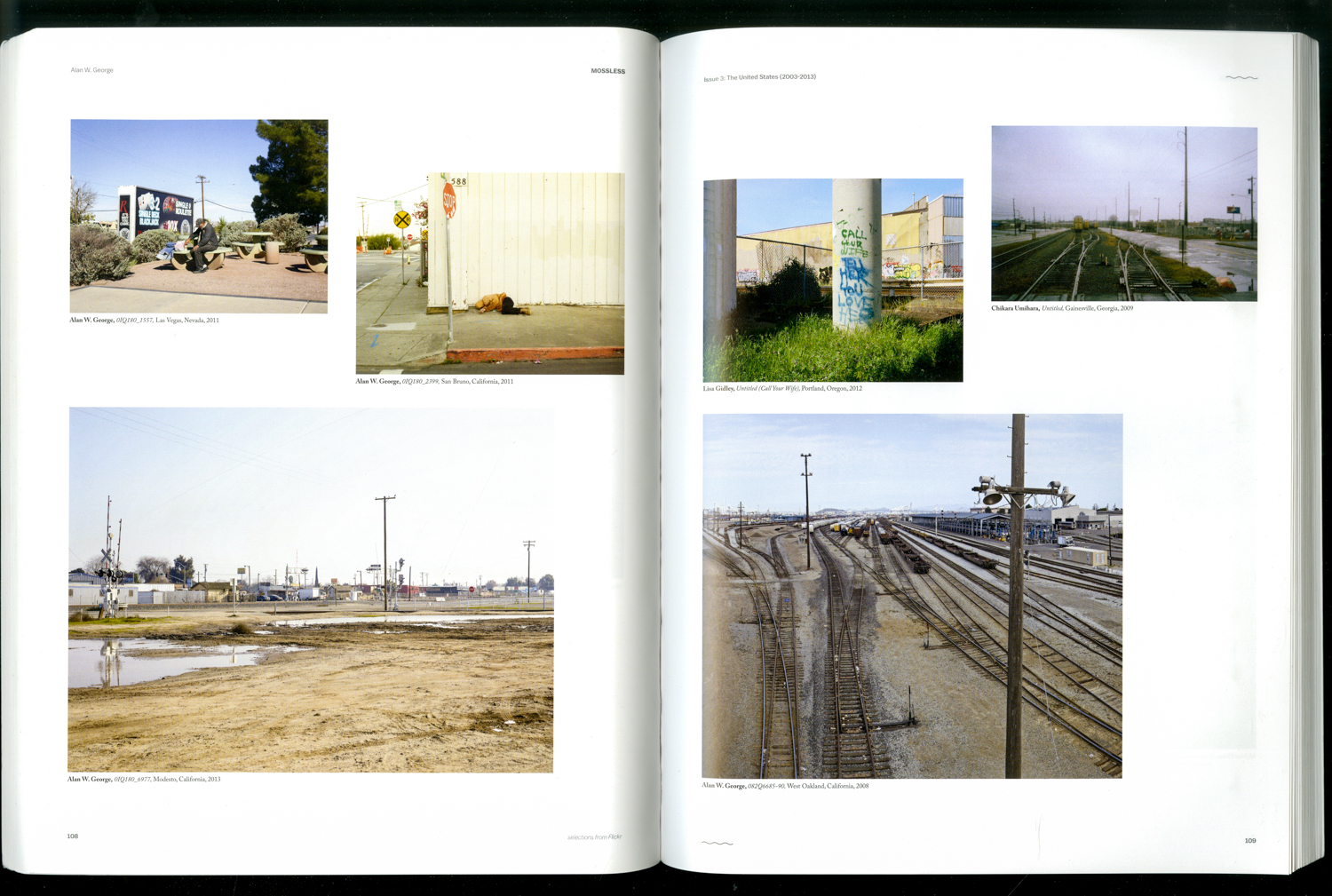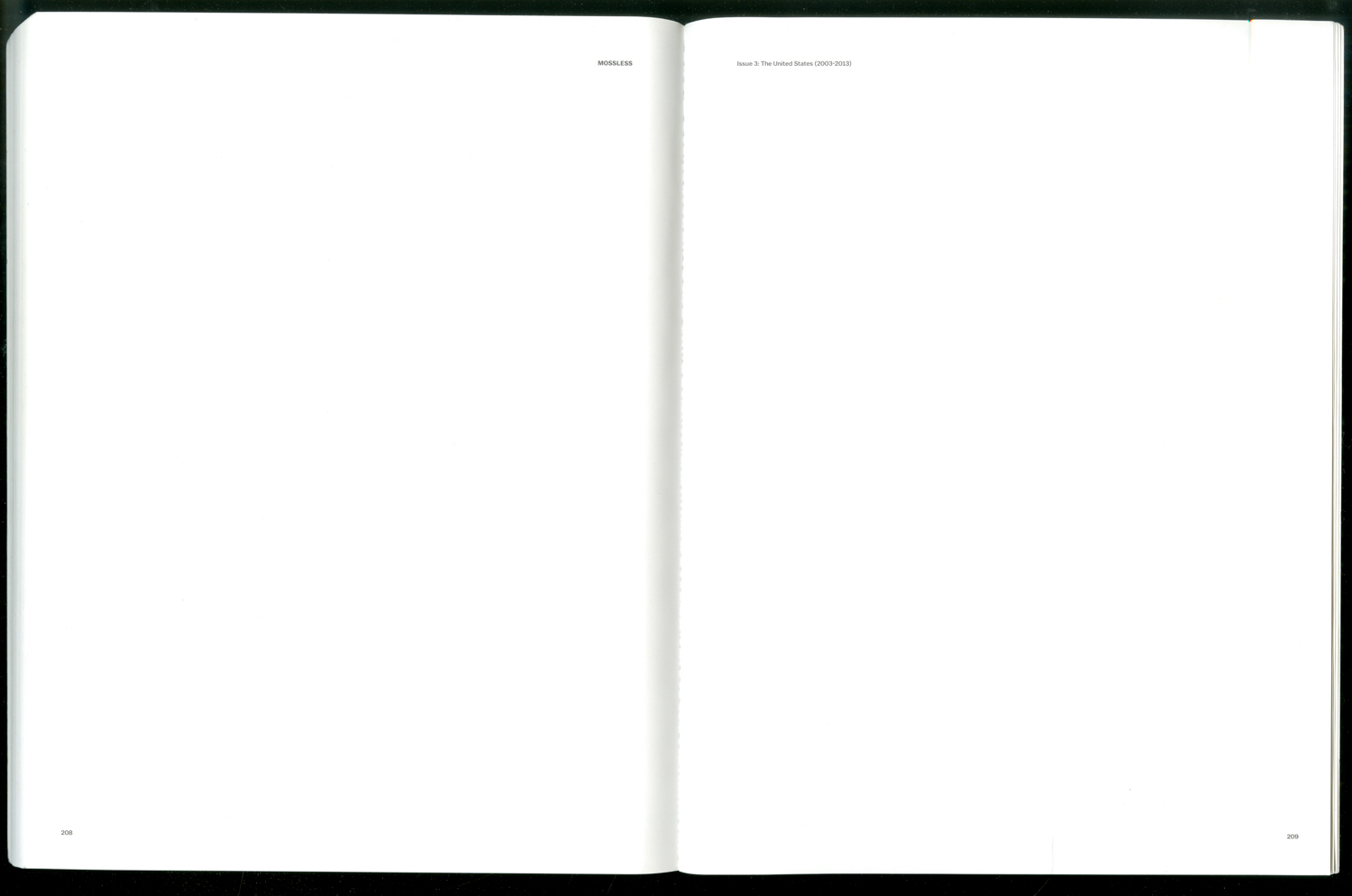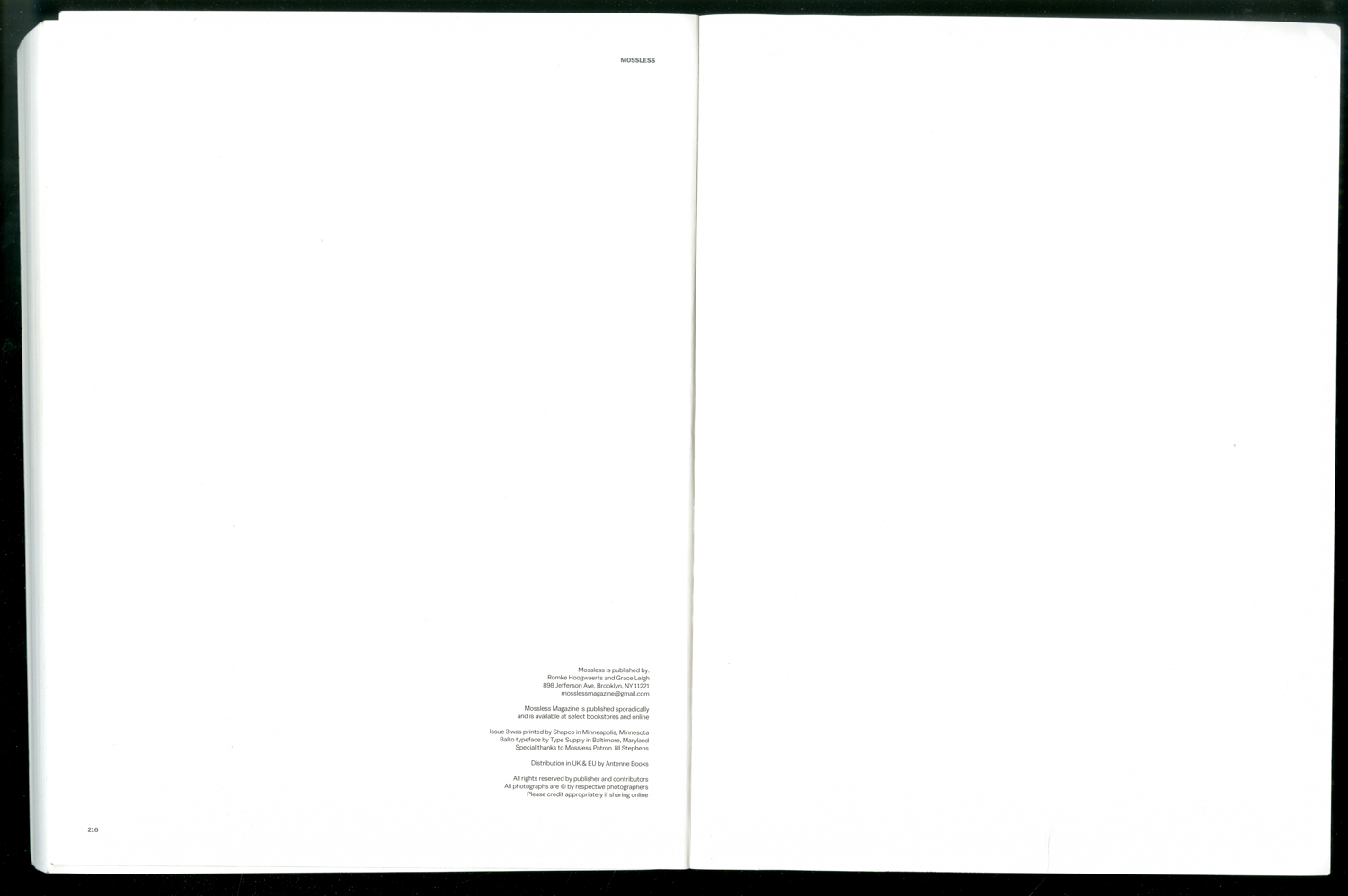 Issue Three: The United States (2003-2013) (2014)



Our most significant effort (shown here in its entirety), Issue Three was a sweeping survey of contemporary (and emerging) photography of America, featuring artists like Bryan Schutmaat, Vanessa Winship, Daniel Shea, Dana Lixenberg, Thomas Prior, Ilona Szwarc and over 100 more. The book's carefully composed sequence of over 500 selected photographs meanders through themes, beginning in the desert and ending deep in the metropolis. A smart fundraising campaign, supported by Vice Magazine, made it possible to print this book at an edition of 2500. A set of four risograph and inkjet (mixed pages) zines were also produced for the campaign. This book was listed as a top photobook of 2014 by Time Magazine.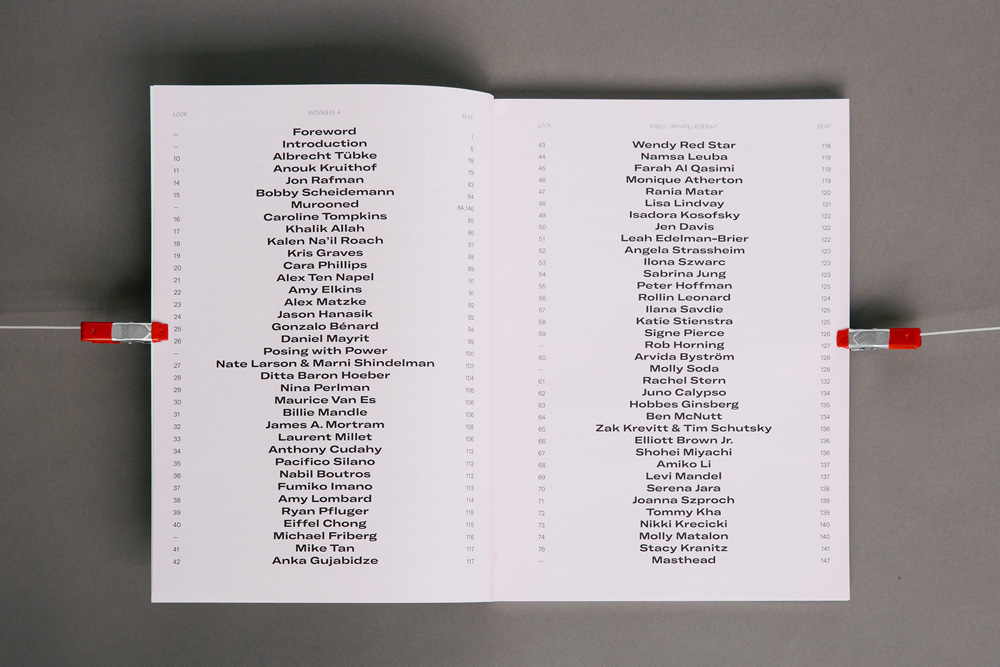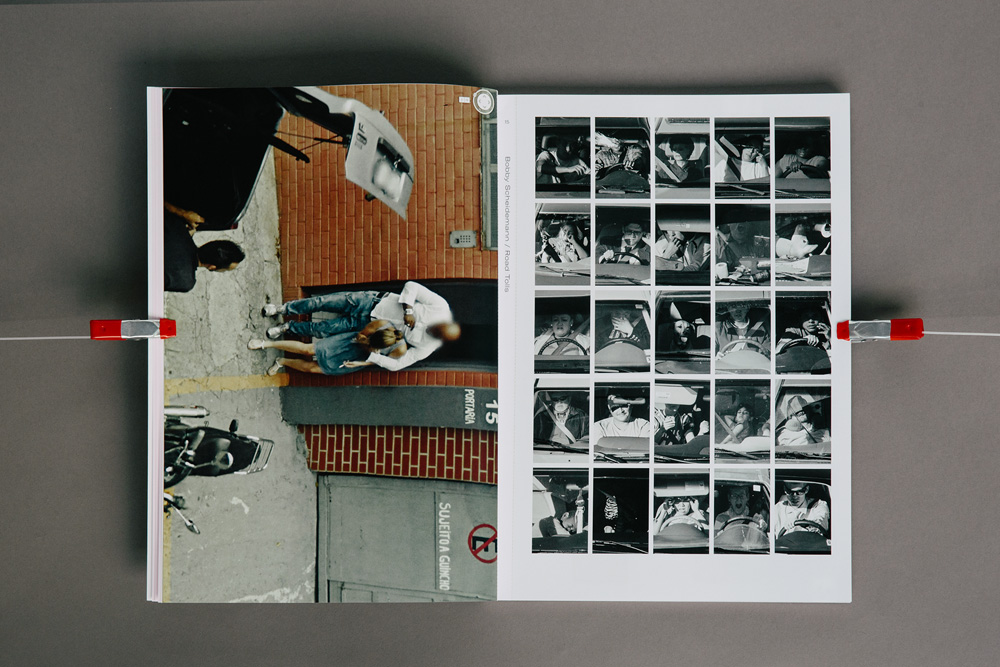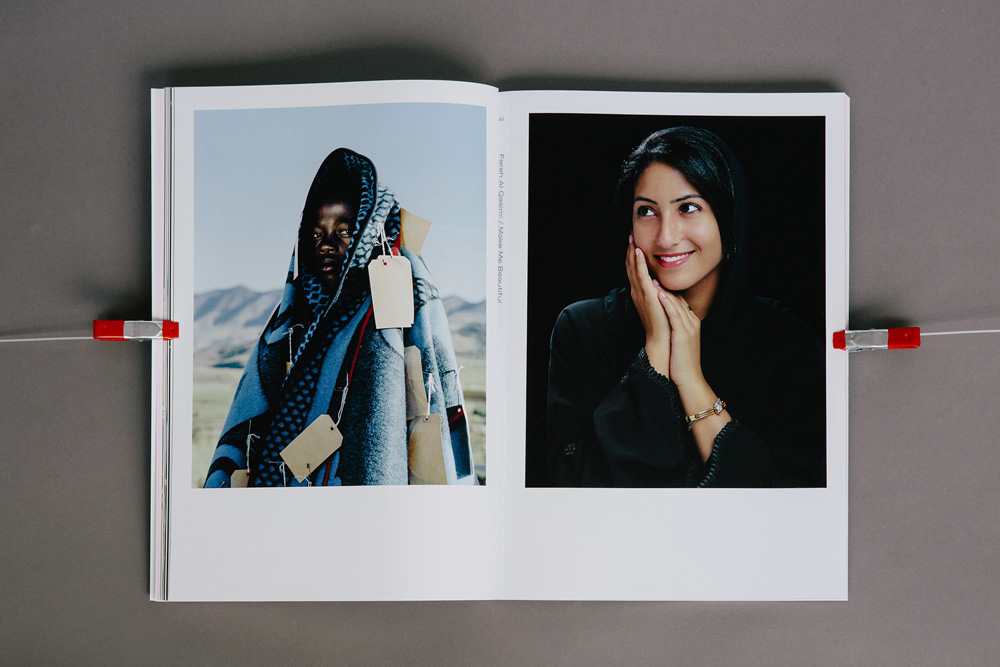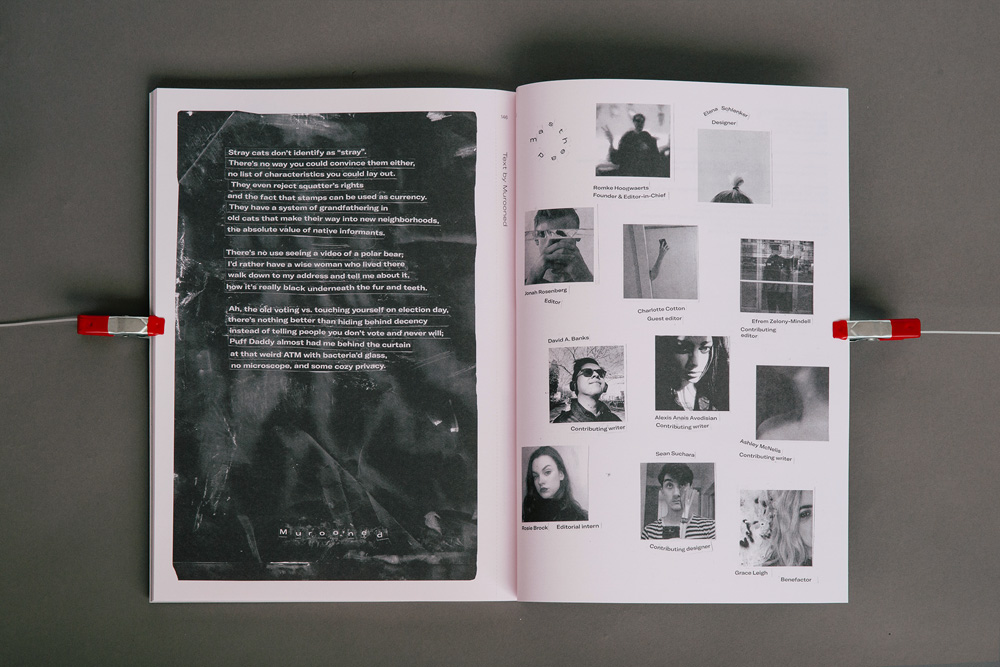 Issue Four: Public/Private/Secret (2016)



In collaboration with Charlotte Cotton and the International Center for Photography for their new space on 250 Bowery, Mossless produced this ambitious book about portraiture and privacy at an edition of 800. With an eye-catching reflective cover and perforated pages, the book featured dozens of unique projects from a wide cast of international photographers. Of all our books, this contained the most text by far, as each project was complemented by a unique conversation or commissioned essay, alongside additional pieces and poems. This was Mossless' final project (for now).













Artist Books (selection)

Mark King, Plastic (2013)



This collaborative project between Mark King and Mossless featured his work of local creatives from his native Barbados, shot in black and white and colored using the plastic bags he found in the area. Using vellum interleaves, this concept was transposed into the book's format. The book was inkjet printed and hand-bound at an edition of 50 and was released at the infamous 8-Ball Newsstand in the Lorimer-Metropolitan subway station.










Ada Jane McNulty, formerly known as Jake McNulty, Untitled (Statues) (2013)

This project studied the changing tones of unfixed photograms of Greco-Roman sculptures, slowly becoming "swallowed by their own material." Each book contained a unique print that would become exposed over time whenever the book was opened to that last page. This book edition of 50, inkjet-printed and hand bound book was launched at Printed Matter during a concurrent exhibit of McNulty's larger prints from this series.

Laurie Kang, 33 Circles (2013)



This small, edition of 50, inkjet-printed, hand-bound book featured Kang's collages of various expired photo papers. It was launched at Art Metropole in Toronto.











Pat Martin, 28 Polaroids (2014)



This simple inkjet-printed, staple-bound book used a printed envelope as a cover. It featured 28 intimate polaroids of Martin's close friends. This book was available exclusively at the LA Art Book Fair.











Nina Perlman, In Berlin (2015)



This spiral-bound, inkjet printed book was printed at an edition of 20. It featured Perlman's voyeuristic surveillance aesthetic, spotting glances and moments of tension on cold and desaturated streets, a premonition of a forthcoming political mood. This book was available exclusively at the New York Art Book Fair.











Anthony Gerace, Fig. 1-99 (2015)



This spiral-bound, inkjet printed book was printed at an edition of 20. It featured Gerace's expansive collage project in its entirety, 99 portrait images with figures removed and with their backgrounds reconfigured. A delightful visual treat. This book was available exclusively at the New York Art Book Fair.